Message from Keith
If you want to feel optimistic about the future of journalism, take a short trip up to Beijing.
Yes, you read that right, Beijing.
I spent the first weekend in March in the Chinese capital, and had lunch with about 16 JMSC alumni. The oldest graduated in 2008 and the most recent finished our Master of Journalism programme only in 2018. And pretty much all of them are either working as journalists or at internet companies, freelancing or, for one of the more recent grads, still job-hunting and about to take a writing test that I'm confident she will ace.
They are working for international outfits like the Beijing bureaus of the BBC and The New York Times, and for local media such as Caixin, China Daily, 21st Century Business Herald, and internet companies Youku and Sohu. They are writing stories and shooting and editing video. They report on tech, finance, features and just about everything else. And they are putting into practice what they learned at the JMSC right now in China.
We hear and read a lot about the pressures facing Chinese journalists—the censorship and "red lines," to be sure, but also the financial pressure, and the concern from parents and family members that dabbling in journalism will only lead to a life of low pay and poverty, at best, and at worst the heavy hand of state power if they happen to cross one of those "red lines." The Economistwrote about the constraints on Chinese journalists in a recent Chaguan column(which, to boast a bit, also mentions the JMSC as "the region's best college for reporters," to which I could not agree more).
The pressures may be real but the students I had lunch with were undeterred. Most of them said they had the full support of their parents, and they were committed to the profession. I had a hard time keeping track of their exact number, because before the lunch was finished, at least two had to run out on assignments—covering the opening session of the annual National People's Congress.
Another data point on the optimism scale; the number of applications for join our Master of Journalism programme is as high as ever, and with some top-notch candidates, from all over the country. Some young people even told me they wanted to switch career choices, after studying finance or engineering or other more potentially lucrative fields. Their passion was in telling stories and they really wanted to be journalists.
Journalism in China is under severe pressure, there is no doubt about it. Reporters Without Borders's "2018 World Press Freedom Index" puts China at a dismal 176 out of 180 countries measured. According to the index, reporting conditions in China are far worse than in Iran and Saudi Arabia, and barely better than in Syria (number 177) and North Korea (in last place at 180).
But if you want to feel optimistic about the future, go to Beijing, and meet up with some of our super-smart, dedicated JMSC alumni. The future of journalism in China is in great hands.
Keith Richburg
Director of the JMSC
Highlights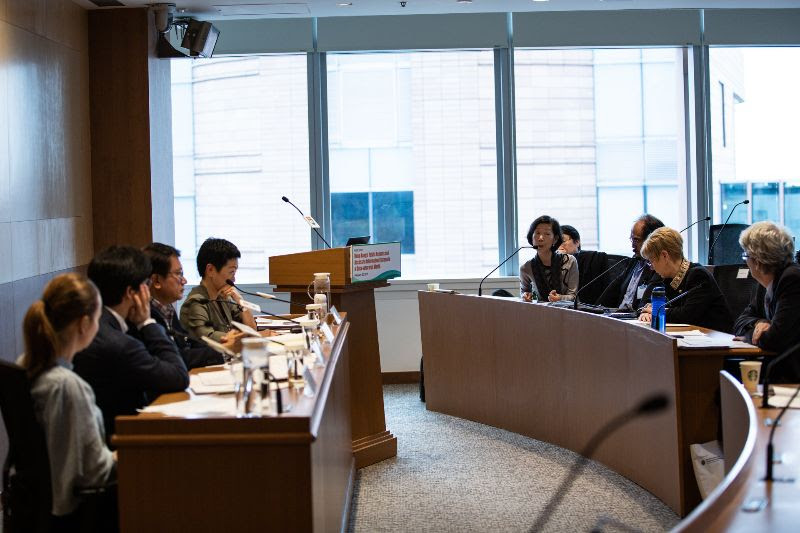 The Faculty of Social Sciences and JMSC organized a public forum on 22 February to debate the proposals outlined in the Law Reform Commission of Hong Kong's consultation papers on Access to Information and Archives Law.
There was lively discussion throughout the event amongst the invited speakers–media and legal professionals, archivists and scholars–and audience members, many from archival action groups and the media industry over whether the proposals would bring Hong Kong in line with international best practice and improve the transparency and accountability of the Government. The public consultation period ended on 5 March 2019.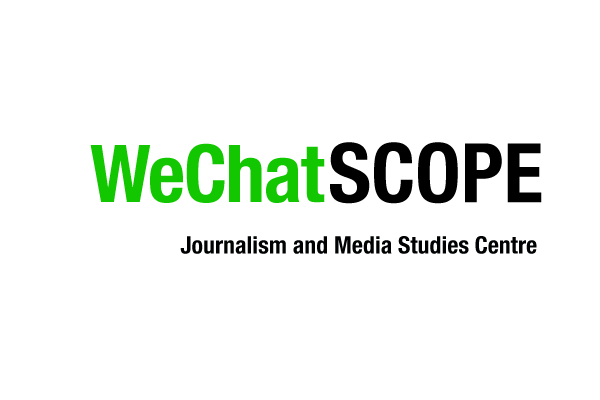 The WeChatscope team is publishing a series of reports on the Global Voices website about findings from 2018 data collected through the WeChatcope project, which monitors WeChat public accounts and detects removed content. Links to the first three reports can be found here.

The team ranked 2018's 10 most censored topics on WeChat, with the China-US trade war, US sanctions against ZTE and the arrest of the Huawei CFO Meng Wanzhou at the top. The findings received wide coverage in both Hong Kong and foreign media. The next report is expected to be published in the second week of March.
We just launched a podcast project, China Echo, which is produced by Matt Walsh and students in his podcasting class. In each episode, the team reports on a selection of news items from Chinese language media that have received little or no exposure in English.​ Listen here.

Alice Tse, a fourth year Bachelor of Journalism student, co-produced the award-winning infographic feature, "Chinese herbal tea: history, health and how to make it", while interning at the South China Morning Post. The graphic was named a Bronze medal winner in the Information Graphics – Organization category of the Society for News Design's Best of Digital Design 2018 competition.
Our external examiner for the Bachelor of Journalism programme, George Brock, will be giving a talk titled, "Journalism, disinformation and Facebook: How to survive an earthquake" on 13 March during his visit to JMSC. Details here.
The HKDI has just announced the line-up for this year's Dialogue with Filmmakers, held from 21-28 March featuring in-depth dialogues with eight renowned documentary filmmakers and artists: Tsai Ming Liang, Jewel Maranan, Bettina Perut, Iván Osnovikoff, Ljubomir Stefanov, Tamara Kotevska, Philippe Bellaiche and Luke Lorentzen. Details here.
JMSC staff, adjunct lecturers and alumni will be joining the strong line-up at this year's FCC Journalism Conference on 23 March. They include Thomas Abraham, Cliff Buddle, Zela Chin, Sharron Fast, Diana Jou, Richard Macauley, Keith Richburg, Kevin Sites, Aleksander Solum, Jarrod Wyatt, and Eric Wishart. The theme is "Enemy of the People? The Dangers of Being a Journalist in 2019″. Details here.
We're co-hosting with the HKU Libraries a talk on 28 March with Chinese-American author, journalist and activist Helen Zia, whose latest book is Last Boat out of Shanghai: The epic story of the Chinese who fled Mao's Revolution. Our Visiting Associate Professor Nancy Tong will moderate. Details here.